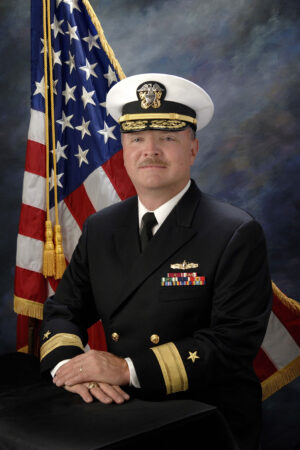 ¡Adelante con ANSO!
Hola mis Compadres,
Spring has certainly sprung, summer is upon us and ANSO is moving full speed ahead! Thank you all for what you do on a daily basis as you continue to serve our Shipmates, our Sea Services and ANSO!
I am pleased to report that progress continues to be made in many areas with the goal of making our ANSO a better organization that works for YOU and our Hispanic Communities! Our Chapters and our Members continue to be engaged in their respective communities giving back and growing our future leaders. Thank you!
We are in the process of finalizing our Five-Year Symposium Plan. I am pleased to report that our first two symposiums have been a resounding success. Our first one was on 06 September 2013 in DC and our second one on San Diego on 27 February 2014. Both symposiums were well attended with rave reviews. My sincere appreciation to our DC and San Diego Chapters for their involvement and support of our first two symposiums! Our next symposium will occur in the DC Area on 09 September 2014. If you are located in the Eastern Region, please start planning now to attend our 09 September Symposium at the Fort Belvoir Officers Club in Fort Belvoir, Virginia. Again, you have my reassurance that you will not be disappointed! Please remember these periodic one-day regional Mentoring and Career Management Symposiums are focused on developing our members' careers with opportunities to be mentored by senior officers and senior enlisted. We continue to focus on YOU, as well as our successes as Sea Service Hispanics. Please pass the word to our Shipmates!
My appreciation to LT Julio Gonzalez for his superb work in developing and growing our website. If you have not visited our website lately, I invite you to do so. It is new and improved, and we have incorporated a Webinar capability, that is not only being used by our BOD, but by external sources as well.
I am pleased to announce several new members to our BOD:
National Treasurer: CWO5 Alvaro Angel, USN
Western Regional Vice President: MGYSGT David Escalera, USMC, Retired
National Chaplain: CDR Robelo, CHC, USN
USN Enlisted Representative: PSC Luis Galvez, USN
USMC Enlisted Representative: SgtMaj Gilliam, USMC
Once again, please consider becoming a member of our Board of Directors. Your tenure on the board will certainly be rewarding and fulfilling!
Always remember that WE ARE The Premier Hispanic Organization of the Sea Services – "Building Today's Hispanics to be Tomorrow's Sea Service Leaders!"
All the best! Keep charging ahead – ¡Adelante con ANSO!
Warm Regards, Will.
Will Rodríguez
Rear Admiral, US Navy, Retired
El Presidente de ANSO