May
5
Wed
2021 Virtual ANSO Eastern Region Symposium

@ Virtual
May 5 @ 8:30 am – 3:30 pm
"Maintaining a Culture of Excellence

in Challenging Times"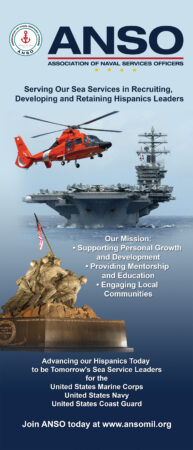 The 2021 Virtual ANSO Eastern Region Symposium (ERS) will be held on 5 May 2021 from 0830-1530. This is one of our premier events for the year and it is being coordinated by the ANSO Washington DC Chapter.  Agenda and other details are still being coordinated but the latest drafts are below.
The event is only open to members and sponsored participants. Military services are sponsoring a limited number of spots which include a one year membership. Details on how to obtain a sponsorship can be found in the service specific messages that are provided below.
If you are not a member and were not able to obtain one of the sponsored spots, you can join ANSO at the appropriate membership level and then register to attend. Please visit our Join ANSO page to become a member.
Draft List of Breakout Rooms and Panels
Service sponsorship info:
All attendees must register below to obtain the Zoom passcode for the event, which will be emailed out a few days before the event.