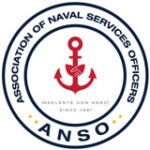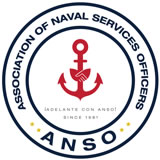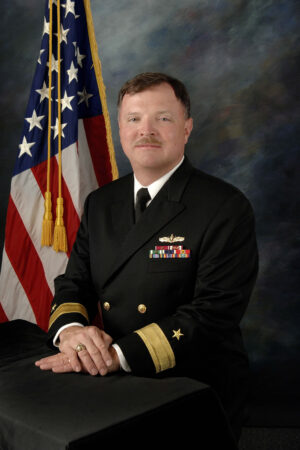 Latino Magazine
Our distinguished speaker for the Awards Banquet at this year's National Training Conference was Rear Admiral William "Will" D. Rodriguez, United States Navy (Retired). When you Google the Rear Admiral, the biographies are very extremely impressive. Once we extended an invitation to the Rear Admiral to speak at our banquet, I contacted him to see determine availability and share our conference theme. I felt fortunate to spend time with the Rear Admiral prior to the banquet. The first thing I learned about the Rear Admiral was that he is very down to earth and very passionate about his causes. During my contact, the Rear Admiral shared a portion of what he had planned to speak about and I was very moved by his words and the zeal he spoke with.
As our Keynote Speaker, the Rear Admiral is a dynamic speaker, who speaks honestly and speaks not his opinion, but on actual facts. As the Rear Admiral would say, "the facts don't lie". Back to the Google search, there is a wealth of interesting data, but what this information lacks is the full portrait of the person that Rear Admiral really is.
After the conference, I contacted the Rear Admiral and asked if he would be willing to be interviewed for an article in La Palabra and he quickly agreed. In preparing for the interview, I obtained some information from Google, and below is a short excerpt from one of the many biographies of the Rear Admiral:
"Upon graduation from Citadel with a Bachelor's degree in Mathematics and Computer Science, Rear Admiral Rodriguez was commissioned an ensign through the Navy? Reserve Officer's Training Course Scholarship Program. He served aboard the USS Thomas C. Hart (FF 1092) were he was designated as a surface warfare officer. He later reported to the staff of (Tactical) Destroyer Squadron 32. Rear Admiral Rodriguez attended Postgraduate school and received a Master of Science degree in System Technology (Command Control and Communications with emphasis in Computer Science and Communications Engineering). Later in his career, he served as the officer in charge of the Naval Command, Control and Ocean Surveillance Center. Prior to retiring, Admiral Rodriguez served as the Director of Outreach, West Coast for the Naval Postgraduate School in Monterey, California where he was responsible for business development and relations building between the Naval Postgraduate School and its external customers.
So through my research, I developed some question and I hope each of you find this article enlightening:
RLYH: In reading your biographies, I noticed that your father was a Captain in the Navy. Did this have any influence in your decision to join the Navy?
RAR: It was the reason that I joined the Navy, I have salt water in my veins. I was born at a naval hospital, baptized on a Naval Destroyer, and I believe that I was destined to join the Navy. I was a Navy Jr. as a child, and since my dad was in the Navy, we moved around. I lived on both coasts of the United States Puerto Rico, and in Japan growing up.

RLYH: Growing up as a Military Child, were you exposed to many other Hispanics?
RAR: No not really. Growing up, I spent my early years in Virginia, Key West, Florida, Monterey California, and Long Beach, California. When our family moved to California in the early 60's, our family was exposed to discrimination. My dad was looking for houses and he kept getting turned down. Finally, my dad went to the realtor office and when they saw that even though his last name was Rodriguez, he was white, they allowed him to buy a house. When I was attending school in Puerto Rico, I would tell the other students that my last name is Rodriguez. They would look at me very strange since I didn't really "look" Hispanic. After serving about 10 years in the Navy, I received a demographics survey; they spelled my last name Rodriquez with a "q" not Rodriguez with a "g". I sent them a letter requesting that they correct the spelling of my name and leave me alone." During this time in my career I wasn't aware of the lack of diversity in the Navy especially in the area of leadership.

RLYH: In your biographies, I noticed that you have a degree in Mathematics and Computer Science, what steered you towards this field of study?
RAR: My dad's sister was a Professor of Mathematics and so I believed that a mathematical foundation was necessary. While I was studying at Citadel, Computer Science caught my attention and I knew that this was going to be the future. In 1984, I changed my Master of Science (MOS) to Engineering.
RLYH: How does it feel to be 1of only 15 Hispanics to obtain the rank of Rear Admiral?
RAR: I feel extremely honored, it is a real honor and I feel that I have a responsibility to set an example and to mentor others to help open doors, because I can. I try to encourage my fellow flag officers to do the same.
RLYH: What challenges did you have to overcome in the Military, and how did they influence your decision to continue to reach the rank of Rear Admiral?
RAR: The challenges that I faced I set for myself. It was through these challenges that helped me reach the rank of Rear Admiral, which I achieved on March 17, 2004. I learned after about 10 years in the Navy the importance of mentors. I believe that there is a lack of mentors in the Hispanic community and young Hispanics need mentors someone with a fresh outlook and can help open doors.
RLYH: At our conference, your speech was on young Hispanics today, what do you feel they need to do in order to be successful?
RAR: In 2006, my daughter was beginning to search for colleges to attend; I learned that in the County of San Diego, California there was only a 56% graduate rate for Hispanics. Because of this, I became involved with creating a foundation to help raise money to support programs in a measureable way to keep Hispanic students in school. The foundation is, "The San Ysidro Education Van Guard Foundation." Through the work of the foundation, the Annual Performance Index (API), has gone up 118 points in the last six years. It was through my work with the foundation that led me to become President of the Association of Naval Services Officers (ANSO), which is an infinity group of Navy, Marine and Coast Guard Officers and enlisted personnel. I am very passionate about the national strategic issues that Hispanics face today. Based on a tremendous amount of research, 72% of young Hispanic males, which is 3 out of every 4, are ineligible to join the armed forces today. The three main reasons for this are 1) lack of a high school diploma; 2) cannot pass the entrance exam and/or the physical fitness test; and/or 3) serious criminal record, not misdemeanors but felonies. Research on why we see more Hispanics dropping out of high school and joining gangs is due largely to the Hispanic Familia connections. When the Familia breaks up, these young Hispanics look for a new Famila, which are generally gangs. An analogy of data from 2010 to 2011 indicated that the majority of prisoners are Hispanics which is a diverse group (within a diverse group). Fifty-three percent of Hispanics in prison do not have a high school diploma. Approximately 16% of all Hispanics have a Bachelor's degree, 65% of Hispanics don't have a high school diploma and the average income of Hispanics is $37,000.So, what is the common denominator here? The lack of education.
One of my solutions to the problem was the creation of The San Ysidro Foundation, which encouraged young Hispanics to study in the following areas: Science, Technology, Engineering and Mathematics (STEM). In 2013, Forbes Magazine listed the top 100 Universities in the United States, were located in Stanford and Pomona, California. California ranked 48th in education, this should be alarming. In California, students are in school for only 5.5 hours a day, and attend only 178 days of school a year, and they have eliminated Physical education, Arts and Music programs.
RLYH: What advice would you give young Hispanics today and what do you feel is the most beneficial resources available to young Hispanics?
RAR: My advice would be: Education, to strive for college, do not use poverty as an excuse, and change the mentality of our cultural. Also, change the expectation for Hispanic kids and tell them "You Can Do Whatever You Want to Do! Performance is a common denominator, those who perform will be successful at whatever they do." Find a mentor, someone who has been successful in the career and or life, and someone who has climbed the education ladder that can help you through your journey.
RLYH: What would you say to someone who asked you how they can make a difference?
RAR: I would tell them to do better to influence others and not to accept the status quo.
After a very lengthy conversation, I thanked the Rear Admiral for taking time out of his busy schedule to share his passion and insights. I was very impressed with the Rear Admiral after reading his biographies, but even more so, after spending time talking with him about his role as leader in the Hispanic community.