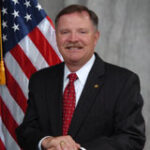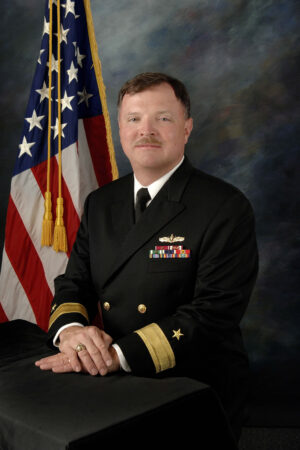 ¡Adelante con ANSO!
Saludos a Todos,
We are now in to the summer of 2017! With that, and as promised, I am pleased to announce that we are launching our new and improved website. Our new website has the same capabilities as our previous website, but with a newer and fresher look. Our new website is easier to update and has a better focus on our chapters. Our new website makes it easier to register as an ANSO Member and register for our symposiums. Plus, we have added a new section to the ANSO website – Success Stories & Testimonials, and we have added a "What's Your ANSO Story?" page and form. Please take some time to visit our new website at https://www.ansomil.org and peruse through all the pages. I am sure that you will agree with me that our new website is much easier to use and easier to navigate. I want every member, past and present, to peruse our new website, update your profile, and start taking advantage of the capabilities offered through our new website.
As soon as possible, I want my Chapter Presidents to collect as many as possible, first-hand accounts of our ANSO members fulfilling our mission of mentoring and training people for careers in the services. This is extremely important as we continue to articulate our relevance to our Sea Services and breathing new life into ANSO. I encourage each of you to reach out to our ANSO Shipmates as soon as possible to write a personal account of how ANSO has personally helped with their own mentoring and career management. We also need recent photos of our members engaged in ANSO Activities so we can keep the website refreshed and up-to-date. We have made is very simple; we have included an online form to tell your story and to upload your photos.
With regard to our upcoming 2017 Eastern Region Symposium at the Coast Guard Academy in New London, Connecticut on 12 and 13 September, please encourage our Shipmates to start contacting their respective Service Diversity Office for a sponsored-registration, and then register for our symposium via our new website. Please get this word out as soon as possible.
Finally, over the next couple of months, our web designer, Mr. Joe Engleson, will be hosting periodic tutorial sessions for our BOD Members and our Chapter Presidents on how to input material, e.g. pictures, briefs, letters, etc into our website. Moreover, we will be looking to our new website to host our ANSO-only e-mails and e-mail addresses.
Again, thank you for all you do to make ANSO, our Sea Services and our nation much stronger! You all continue to keep me proud of being your President with a renewed positive outlook for ANSO!
I look forward to seeing you in September at our Eastern Region Symposium. ¡Muchisimas gracias y muchas bendiciones a usted! ¡Adelante Con ANSO!
William D. Rodriguez
Rear Admiral, United States Navy, Retired
El Presidente de ANSO