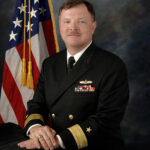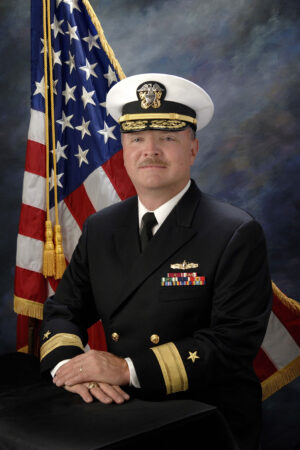 ¡Adelante con ANSO!
Saludos a Todos,
I had the distinct honor and privilege of being the officiating officer for the inauguration of our newest ANSO Chapter – ANSO New England Chapter at the Coast Guard Academy in New London, Connecticut on Wednesday, 26 October. After my remarks concerning ANSO and our newest chapter, I officiated the oath of office to the new chapter president, LCDR Jose Rosario; the new chapter vice president, Master Chief Wilson; and the new chapter secretary, LT Luis Garcia. It was a wonderful ceremony with a large number of Coast Guard Academy Cadets, Chiefs, Officers, Civilians and the Executive Officer of the Sub Base in attendance. The evening was a perfect example of La Familia de ANSO.
The New England Region enjoys a vibrant Hispanic population, and we are excited to grow our presence in this area to best support our shipmates. Our new chapter will cover all sea services from New London, Connecticut, to Newport, Rhode Island, including:
U.S. Coast Guard Academy
Coast Guard Station New London
Naval Submarine Base New London
Coast Guard Cutter CHINOOK
Naval Station Newport
U.S. Naval War College
I look forward to the New England Chapter becoming the banner of excellence as well as the new standard for ANSO. Our newest chapter has truly "hit the deckplates running" and off to a great start bringing our Coast Guard, Navy and Marine Corps Shipmates together in the New England Region!
I want to personally thank the Superintendant of the Coast Guard Academy, RADM Jim Rendon, and our new Chapter President, LCDR Jose Rosario, for their warm hospitality throughout the day of our event touring the Academy campus and meeting with some of their superb professionals that support the mission of the Academy, the Cadets, as well as the pre-ceremony reception! I always come away from events such as this one with my batteries recharged and a renewed positive outlook for ANSO! ¡Muchisimas gracias y muchas bendiciones a usted y a nuestra Academia de la Guardia de Costa! Adelante Con ANSO!
William D. Rodríguez
Rear Admiral, US Navy, Retired
El Presidente de ANSO