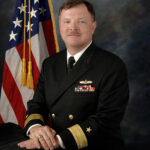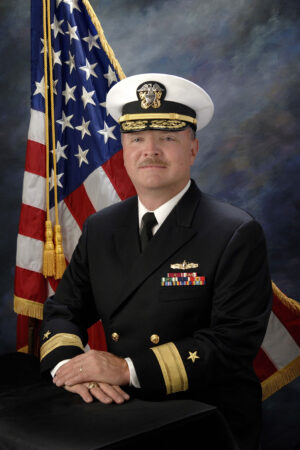 ¡Adelante con ANSO!
Saludos a Todos,
I trust everyone is having a productive year so far! It is hard to believe that 2017 is about half way over! You will be pleased to know that ANSO continues to move forward. Despite our having to cancel our Western Region Symposium this past month, we are moving forward with our 2017 Eastern Region Symposium at the Coast Guard Academy in New London, Connecticut on 12 and 13 September.
I have expanded our one-day symposiums to two days beginning with our Eastern Region Symposium this fall. The second day will include an ANSO Members-only meeting, a spouse workshop and a Youth Day. If you haven't noticed, I am still focusing on our "main thing" – mentoring and career management, but I am expanding our symposiums to include other items that we used have when we had our annual three-day conferences. Moreover, I am happy to tell you that the past four years of symposiums have yielded a marked improvement in the overall satisfaction level with ANSO from 87% to 98%!
I am continuing to look at ways to improve ANSO – our operations and the way we execute our program – Mentoring and Career Management.
We have sixteen ANSO Chapters throughout the country. I look to our chapters to be the heart of ANSO and how we execute our program.
We hired a Grant Writer – Ms Laura MacKinnon, who is writing grants for us, going after donations and looking for sponsors for our activities, our marketing material and our symposiums.
We are revamping our website. Our previous website had plenty capability and was well-supported. However, it became too expensive to maintain and operate. So we hired a new webmaster who is currently recreating our website with the same capabilities, if not more, and updating our website with a new look. The new website will be easier to update and will have focus on our chapters. Our website will have an easier capability to register as an ANSO Member and register for our symposiums.
Finally, we have updated our By-Laws and slimmed down our Board of Directors (BOD) to make our ANSO operations more effective and efficient. The current By-Laws and our other documents, e.g. our Operations Manual, will be eventually uploaded to our new website.
I have been your National President for six years now, and I continue to be amazed by the dedication of our BOD, our Chapter Presidents and our members to our Sea Service Shipmates! Thank you for all you do to make ANSO, our Sea Services and our nation much stronger! You all continue to keep me proud of being your President with a renewed positive outlook for ANSO!
I look forward to seeing you in September at our Eastern Region Symposium. ¡Muchisimas gracias y muchas bendiciones a usted! ¡Adelante Con ANSO!
Best regards,
WILLIAM D. RODRIGUEZ
Rear Admiral, United States Navy, Retired
El Presidente de ANSO