Please join us in celebrating the 40th anniversary of ANSO, the premier Hispanic organization of the sea services since 1981.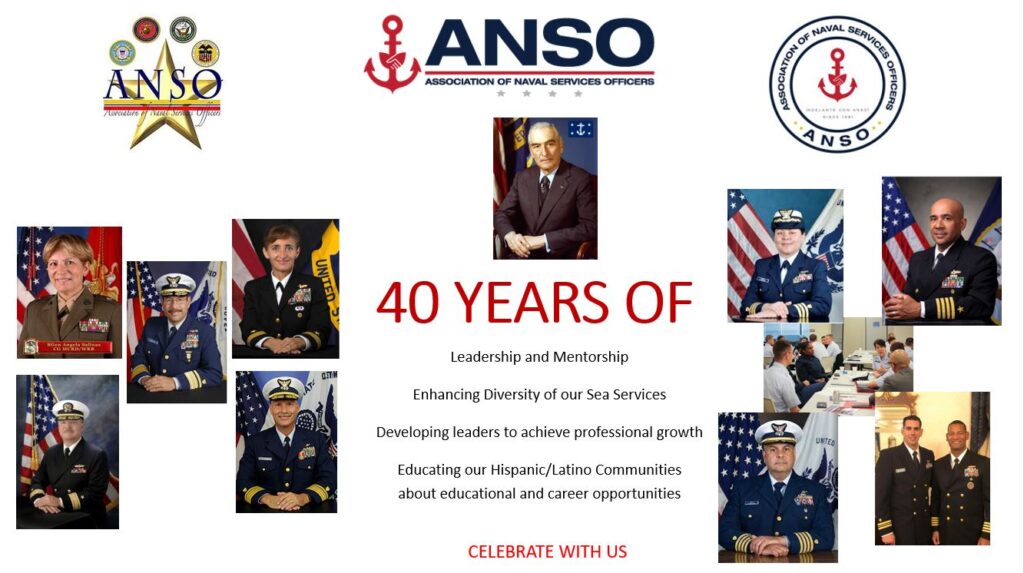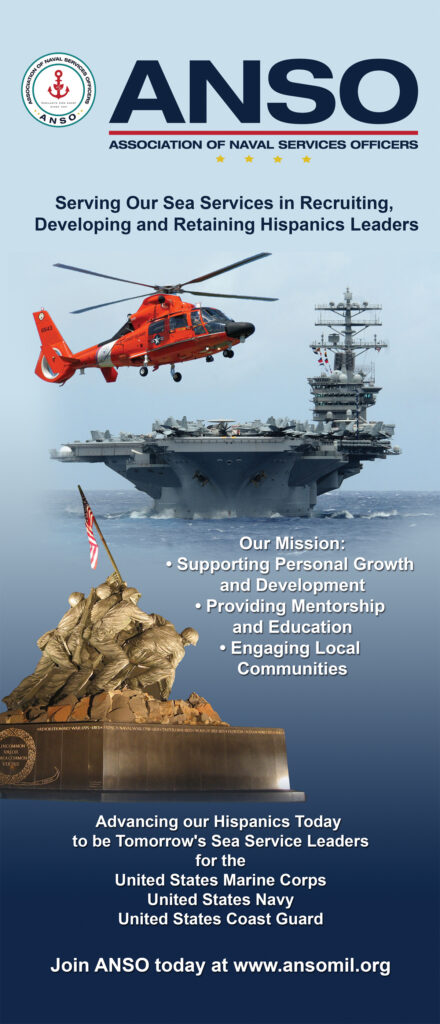 Chapter Leadership Information
Senior Retired Coast Guard Officer Present
Rear Admiral Joseph "Pepe" Castillo, USCG, Ret.
Senior Retired Navy Officer Present
Rear Admiral George "Rico" Mayer, USN, Ret.
NAVY SOPA
Rear Admiral Carlos "Los" Sardiello, USN, Director, Joint/Fleet Operations, U.S. Fleet Forces Command
Major Commanders Present
CAPT George Robert Aguilar, USN, Commanding Officer, USS GEORGE H.W. BUSH (CVN 77)
CAPT Milciades "Tony" Then, USN, Deputy Commodore, Destroyer Squadron TWENTY TWO
Commanding Officers Present
CDR Luis A. Gonzalez, USN, Commanding Officer, USS BULKELEY (DDG 84)
CDR Kristel O'Canas, USN, Commanding Officer, USS WHIDBEY ISLAND (LSD 41)
Notable Officers Present
CDR Javier Medina, USN, Chief Staff Officer, Amphibious Squadron FOUR
Command Master Chiefs Present
CMDCM Rafael Barney, USN, Command Master Chief, USS ARLEIGH BURKE (DDG 51)
Notable Senior Enlisted Present
NCCM Raymond Martinez, USN, U.S. Fleet Forces Career Counselor
If you are aware of or think someone else should be added to this list, please send an email to the Chapter President at rolando@ansomil.org so that we can ensure the local role models are properly accounted for here!