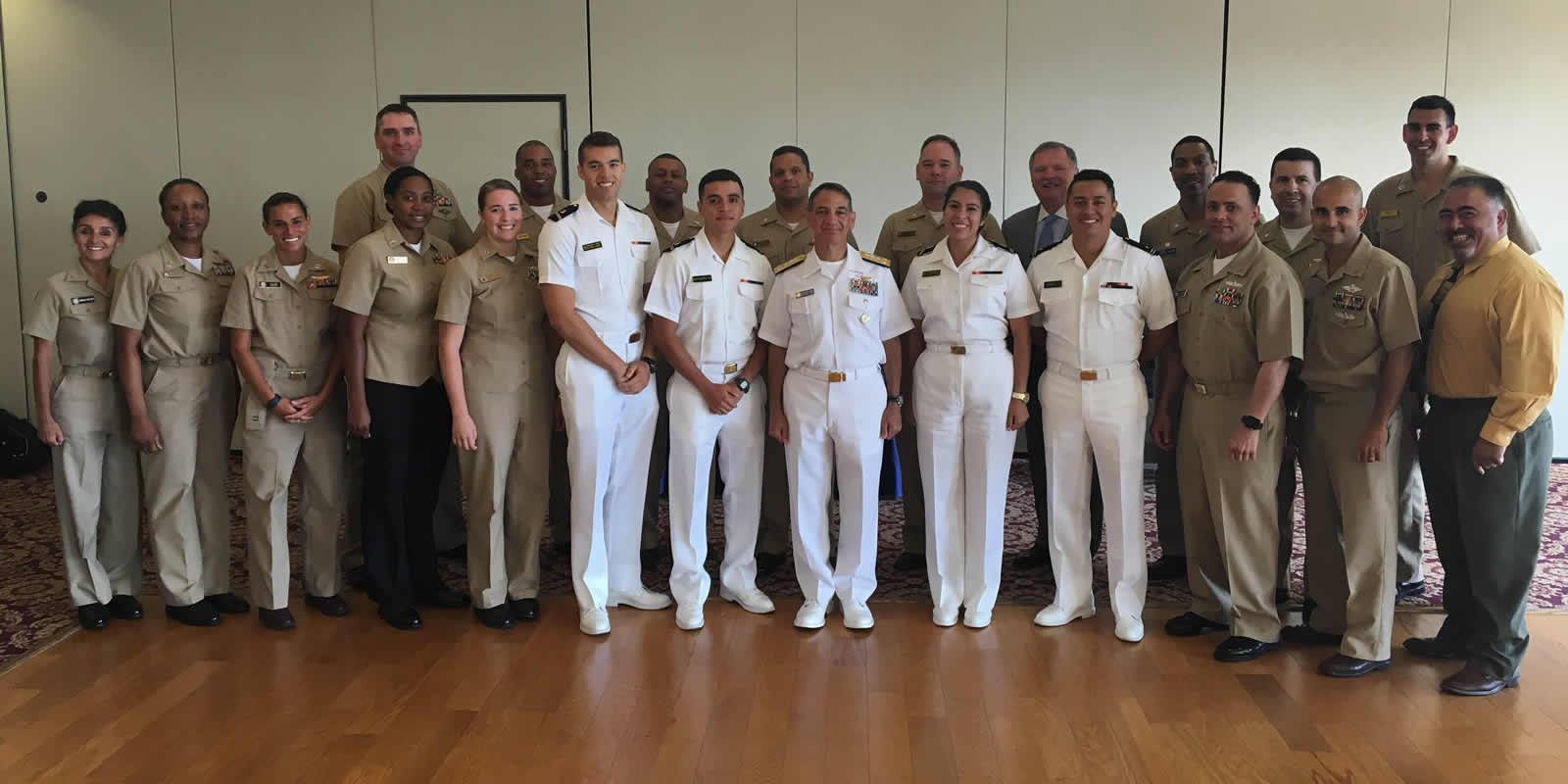 All Inclusive Hispanic/Latino Leaders Resource Group for Sea Services.
ANSO provides mentoring and career development opportunities to foster professional growth. The organization has directly supported a number of Hispanic members in their decision to remain in their respective services and also helped those who separate or retire to find outside employment through networking opportunities.
Learn More About ANSO
ANSO is a 501c3 nonprofit dedicated to the recruitment, retention and promotion of Hispanics and Latinos across all ranks of the United States Sea Services. Our Core Values: Leadership, Excellence and Dedication. Leadership: We are committed to leading and mentoring our Officers, Enlisted, Civilians, and Youth – individually and collectively. We add value and maintain …
The Members Only and Chapter sections of this website are reserved for active ANSO members only.
ANSO Chapters
We execute our mission through our chapters around the world. Reach our to your Nearest chapter leadership today to find out what membership in ANSO can do for your career in the Navy, Marines, Coast Guard or Merchant Marines.
News & Announcements
Today, as we take time to celebrate July 4, 2021, we must pay homage, on such an auspicious occasion, to those who keep the American Experiment alive: Our military, law enforcement, journalists, members of all institutions of government/civil society, and most importantly everyday citizens that step forward when needed. In these preceding years our country …
As we gather to celebrate the holiday with our friends and families, let us take a moment to reflect on the holiday and commemorate those who made the ultimate sacrifice to protect our freedoms and liberties. Some ways we can do that is by attending a ceremony and/or parade, decorating with flags, participating in our …
ANSO has several executive leadership opportunities available! We are seeking nominations for the following Board of Director positions currently up for elections: President Secretary Membership Coordinator Judge Advocate Public Affairs Officer We are also seeking to fill current vacancies via special elections on the same day for the following: Executive Vice President Master-at-Arms Merchant Marine …