Career, Educational and Leadership Opportunities in our Sea Services
ANSO provides mentoring and career development opportunities to foster professional growth. The organization has directly supported a number of Hispanic members in their decision to remain in their respective services and also helped those who separate or retire to find outside employment through networking opportunities..
What's New
My name is LT Ximena Johnson and over the summer I had the opportunity to participate in the 2020 Academy Introduction Mission (AIM) as an Active Duty Partner, to provide information to high school students who expressed interest in applying to the Coast Guard Academy. My job was to provide a realistic view of the organization, the CGA, and my experience as a Hispanic female in the Coast Guard.
In each AIM week, there were approximately 65 students, divided into platoons led by a Cadre of Cadets. While attending AIM, students were able to learn about the Coast Guard and the Coast Guard Academy. Normally the students would be at the Academy for one week to explore the campus and learn on-site about Academy life. However, because of the safety risks posed by COVID-19, the Coast Guard Academy Admissions Department developed a comprehensive and meticulous plan in which multiple virtual meetings were conducted via Microsoft Teams. Additionally, the AIM Cadre developed a series of high quality videos, designed to provide the students with fitness instructions, educational information about USCG history, missions, and life as a CGA cadet. I think the AIM Cadre and CGA Admissions successfully delivered useful information to the students, giving them the opportunity to learn about life in the Coast Guard, its missions, and the educational opportunities available at the CG Academy.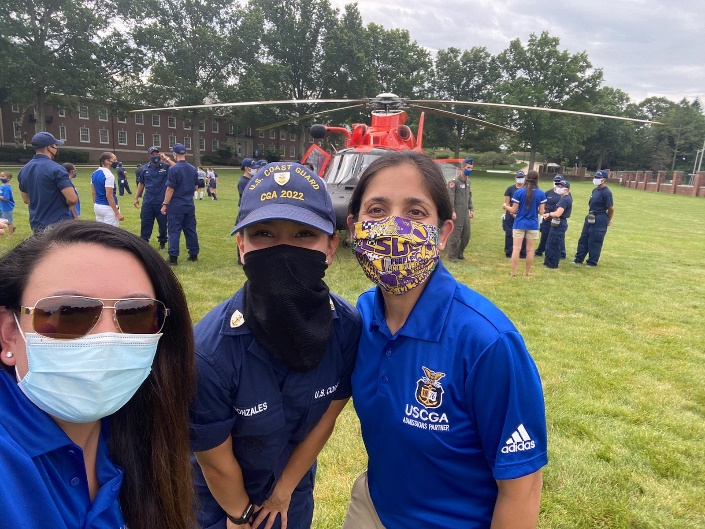 At a personal level, I learned a great deal about life as a cadet and about the selection process. I am still learning about many details
pertaining to how future Officers from the Coast Guard Academy are selected and formed. Although being an Officer or being Enlisted depends on the "fit" of a person into either path, the Coast Guard Academy is a great option that offers a superior educational experience. During AIM week I learned that regardless of the source of commission, it is essential for active duty personnel to promote public's awareness of the Coast Guard. It is just as important to promote all sources of entry and formation, to increase the pool of selection, and ensure we select the best quality of eligible persons. This is all to make sure that candidates have the information they need to make an educated decision that allow them to select accession options that best "fit" them. This will result in higher recruitment and retention for the service at large.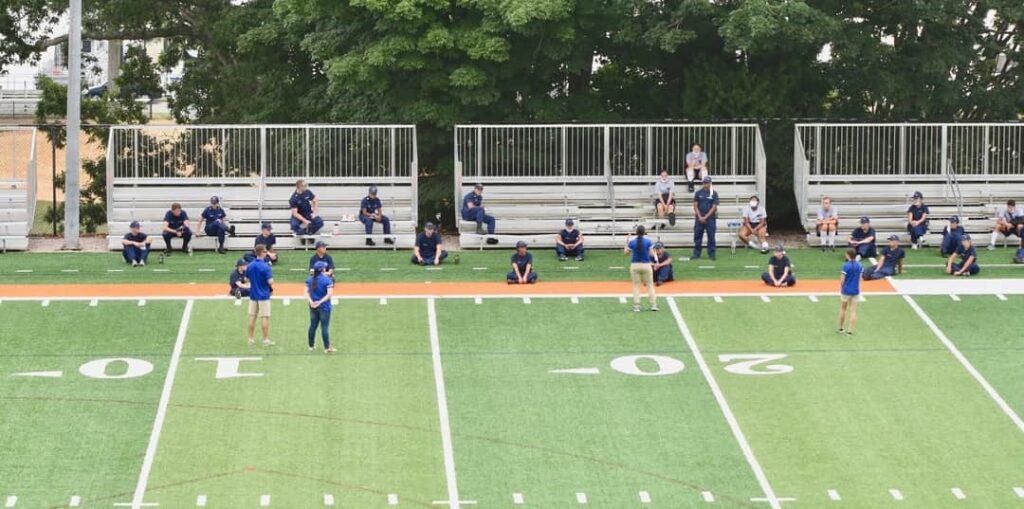 ANSO Chapters
We execute our mission through our chapters around the world. Reach our to your Nearest chapter leadership today to find out what membership in ANSO can do for your career in the Navy, Marines, Coast Guard or Merchant Marines.
ANSO is a 501c3 nonprofit dedicated to the recruitment, retention and promotion of Hispanics and Latinos across all ranks of the United States Sea Services. Our Core Values: Leadership, Excellence and Dedication. Leadership: We are committed to leading and mentoring our Officers, Enlisted, Civilians, and Youth – individually and collectively. We add value and maintain …
Why join ANSO? No matter your background, whether you are military or civilian, officer or enlisted, you can help spread the word about ANSO to our Hispanic youth, educators and leaders. Share the good news about the tremendous career, educational and leadership opportunities available in our sea services. You don't need to speak Spanish to …
The Members Only and Chapter sections of this website are reserved for active ANSO members only. Member Resources The following resources are provided to help our members.