Saludos, ANSO Familia!
Un fuerte abrazo para todos! Today we kick off Hispanic Heritage Month (HHM) 2022. HHM runs from September 15 to October 15 every year. This year's theme is "Unidos: Inclusivity for a Stronger Nation." The following article was written in collaboration with our partner, the Hispanic Veterans Leadership Alliance (HVLA), an organization dedicated to advocating for Hispanics and Latinos across all military services.
We encourage everyone to look for opportunities to participate in HHM events in your local communities. There are plenty of resources that share information on our history and events throughout the month. Join us in celebration of our rich heritage. Adelante con ANSO!
Hispanic Heritage Month Resources
United in Service to Our Country
Written by LCDR Diego Londoño, CHC, USN, CAPT Roy Love, USN (Ret), and Brigadier General Carlos E. Martínez, USAFR (Ret).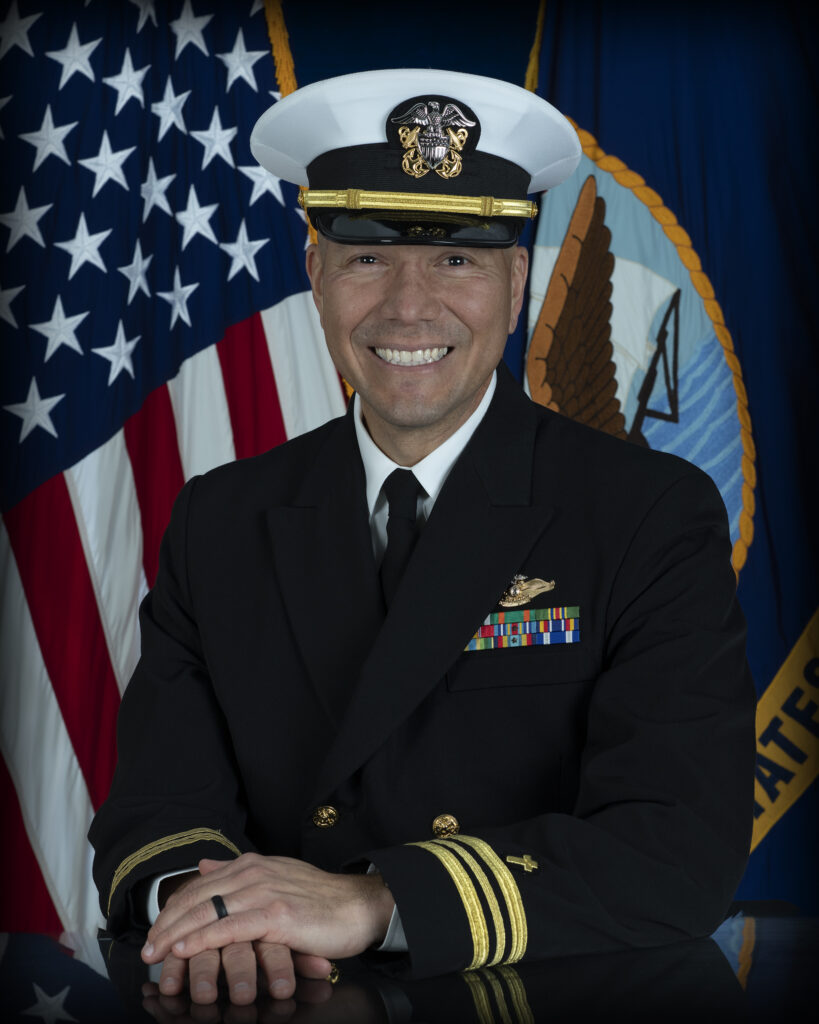 Hispanics have been serving in the American military since well before it became the United States of America. Going back to the Revolutionary war, let's recount the little-known story of a merchant Captain named Jorge Farragut Mesquida. The latter hailed from Menorca, Spain, and served as a cavalry officer in the Tennessee militia. Jorge arrived in America in 1766 and took part in the American Revolutionary War, serving as a lieutenant, initially in the South Carolina Navy and then in the Continental Navy. While Jorge, who later changed his name to George, was a Spaniard who adopted the American Colonies first and later the United States of America as his home, his famous son, David Porter Farragut, was born an American and established himself as one of history's most extraordinary Naval Officers, becoming the first Admiral in the United States Navy.
The son of a Spanish immigrant, Farragut, who rose through the ranks of the greatest Navy the world has ever known to become its first Admiral, was not considered Hispanic in the 1800s. There is no reference before 2010 describing David Farragut as Hispanic. Only recently has his name been associated with a culture and ethnic group that has contributed to our nation's progress and greatness since its birth. David Farragut would not have become the distinguished gentleman he grew up to be without the help of an ally, David Porter.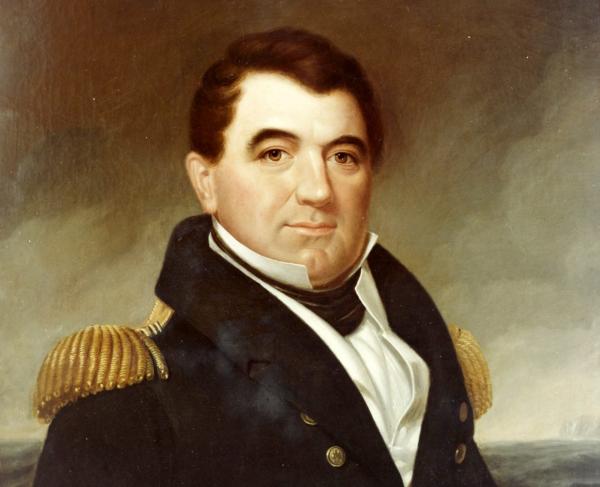 This story is extraordinary and serves as a great example of what each of us, immigrants, and children of immigrants, can accomplish when we have the allies, the opportunity, the support, and the will to do what we must to succeed. Many more stories of Hispanic and Latino men and women in service are not being told, like that of Lieutenant Esteban Hotesse, a Dominican-born Latino member of the Tuskegee Airmen. According to The Atlantic, Hotesse's story was found by Edward De Jesus, a research associate at the Dominican Studies Institute at the City University of New York (CUNY), New York (Lantigua, 2015). Hotesse, an Afro-Latino born in the Dominican Republic, served as an Officer in the US Army at a time when segregation and prejudice prevented men like him from reaching their highest potential. While the services have come a long way, we still find that opportunities for Hispanics can be limited. We must remember their stories and work together to continue to change for the better. United we triumph, divided we fall.

In November 2021, Disney released one of its latest animation movies, Encanto, allowing the world to see some extraordinary aspects of the Latino identity. The Familia Madrigal established a strong connection with the townspeople as the story developed. A shift occurs as the Familia rebuilds the foundations of the casita (the house Madrigal). The townspeople, united in one accord, meet their neighbors and pick up the tools to work with them side by side. "Lay down your load. We are only down the road. We have no gifts (magic), but we are many, and we'll do anything for you," repeats the song along this scene. This scene projects the powerful theme of this year's Hispanic Heritage Month, "Unidos: Inclusivity for a Stronger Nation."
Talking about the Latino and Hispanic identity is a complex and multidimensional process. Ask some people, and you'll find that Latinos can be Hispanic, but Hispanics aren't necessarily Latinos. Latinos can speak several languages, while Hispanics are primarily Spanish speakers or the children of Spanish-speaking parents. Yes, it is complex. Latinidad, a single identity collecting the unique Latino pan-ethnic experiences, continues to be part of the public debate in multiple forums. Even with this acknowledgment, common threads bring people from 33 nationalities together as one. And they are more than speaking a similar language!
Such unity is not just a link that binds us as Latinos who have migrated or inherited cultural traits in a new land (two-thirds of Latinos in the U.S. are native-born). This link is a commitment to be part of the U.S., the land of opportunities, and active participants in our nation's socio-political and economic shaping. Like Farragut, we want to be seen as and treated the same way as all other American citizens of the United States. This commitment energizes the more than 62 million Latinos in this country to contribute their knowledge, skills, and abilities with plenty of sazón, from offices, shops, education centers, hospitals, fire and police stations, farms, and military commands, among others. According to a report from the Joint Economic Committee, "Latinos in the U.S. account for $2.3 trillion in economic activity."
The Association of Naval Services Officers (ANSO) is proud to support our active duty Hispanic and Latino members across the Navy, Coast Guard, Marine Corps, and Merchant Marine. Latinos are doing amazing things in the Services, working in every field and across all military ranks, from Seamen to Admirals and Generals, Master Chiefs and Sergeant Majors, Captains of ships, Commanders of Strike Groups, and Senior Enlisted Advisors. While we have not had another David Farragut (Four Star Hispanic Admiral) since Admiral Horacio Rivero Jr. held the rank in 1972, we can proudly say that one of our own ANSO members, the Honorable Carlos Del Toro, is now the second Hispanic/Latino Secretary of the Navy since our founder, the Honorable Eduardo Hidalgo, served as SECNAV in 1980 and established this illustrious organization. We have come far, but there is more to do!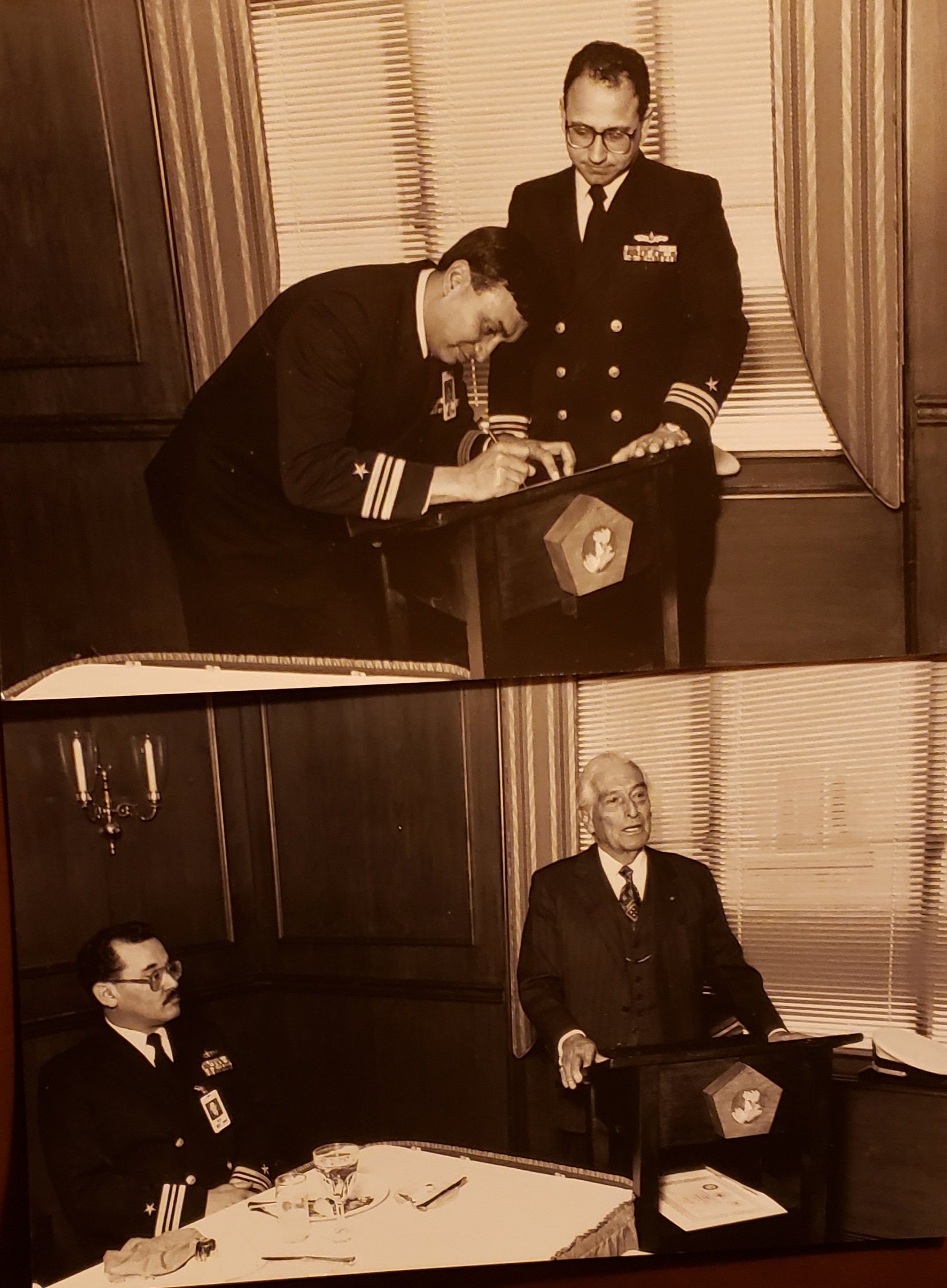 While Hispanics represent an ever-growing proportion of the U.S. population, they are not as well-represented among our military services. For example, while 18.7 percent of the U.S. population is Hispanic and 16.1 percent of our military members are Hispanic, Hispanics are greatly under-represented among the senior ranks of the military, constituting only 8.0 percent of the officer corps, and a paltry 2.6 percent of the general officer and naval flag ranks. The Hispanic Veterans Leadership Alliance (HVLA) has called attention to these disparities and is working with the Department of Defense to correct these inequities to have the military "reflect the face of America."
The U.S. Navy Diversity, Equity, and Inclusion Office defines inclusion as "The enabling of every individual of all identities to feel valued and welcomed." With inclusion, every team member has an opportunity to reveal their value and to develop a true sense of belonging to the team. Our Hispanic Heritage Month theme highlights the continuous efforts to keep us united, belonging to intentionally inclusive environments that strengthen our families, organizations, communities, and nation.
Thankfully, ANSO and HVLA are working to ensure Latinos continue to grow and thrive in the Sea Services and across all Military Services. This month, we come together to celebrate Hispanic Heritage Month, the strong ties among Latinos, and the transcendental impact of unity, inclusiveness, and belonging in each of our areas of influence. ANSO and HVLA remain united in service to our country.
Article References