ANSO continues to foster the personal growth and professional development of Hispanic officers and civilian individuals by providing mentorship, career based networking, training and educational opportunities. ANSO provides members with skilled professional mentors for the purpose of developing leadership skills and inspiring enlisted members to remain in the Service well beyond their initial commitment.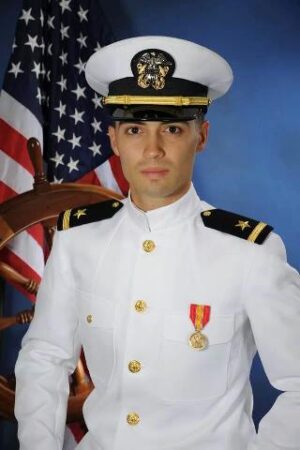 In June of 2012, Matthew Alexander Angel, a young Hispanic male, was identified by ANSO volunteers as a man who had the potential to serve as a Naval Officer. Matthew, who despite having his Bachelors in Primary Education, was barely scrapping by earning $1,400 a month as a substitute teacher. Our volunteers saw that he wasn't fulfilling his full potential at his current position and it was agreed that Matthew was to enroll in our Mentor Shadow Program. Matthew was recruited by three ANSO members, who aligned with his personal story and career aspirations, and mentored him through our educational and career focused program which specializes in creating opportunities which otherwise wouldn't be available to Matthew and many others like him.
Brian Alvara, one of the ANSO members who also served as an officer recruiter, mentored him through the process, providing career based information and instructional advise on how to accomplish Matthew's aspirations. Matthew had now begun to shadow his matched executives, allowing him unparalleled access into future career paths. This tailored mentoring is aimed to inspire the mentee to perform best professional and life practices, developing leadership skills, and inspiring members to accomplish life goals. Our mentors help our Hispanic members, like Matthew, build their networks so they are able to translate the skills they've learned into future career paths.
To ensure Matthew's success, Brian Alvara and other ANSO mentors, had him studying for the officer entry exam (ASTB), right away and recommended a workout program for OCS (Officer Candidate School). ANSO mentors guided Matthew through the process and assisted him with the application and the medical clearance procedures. ANSO, utilizing its vast network of seasoned career professionals, connected Matthew with an ANSO contact in Naval Aviation to get him an interview with a Senior Naval Aviator. By creating objectives and establishing program key performance indicators (KPIs), ANSO was able to garner the support Matthew needed to realize his full potential.
In July 2016, Matthew Angel completed all flight training requirements and today he is a successful Lieutenant (junior grade) serving as a P8 Poseidon pilot, and currently deployed to Sigonella, Sicily with the United States Navy. To this day, Matthew still has access to all ANSO members to receive mentoring on proper career management to reach his promotion objectives in the Navy.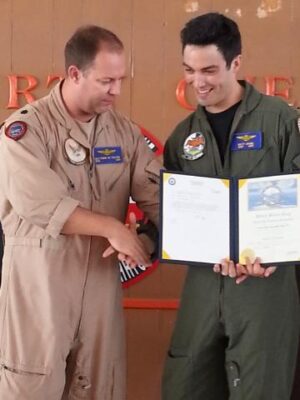 ---
Submitted by Al Angel, USN (Retired)