My ANSO Story
I have often wondered who coined the phrase, "Uno y Uno Mas con ANSO." I suspect CAPT Kathy Contres, USN, was responsible since she was one of the first professionals I met when I was introduced to ANSO in 2006. I first heard of ANSO and the concept of "Uno y Uno Mas" from an esteemed friend and colleague, LT Dave Campbell, CEC, USN, when stationed in Sigonella, Sicily. However, I had a preconception that organizations like ANSO were exclusive to "Academy" type officers – closed to outsiders like myself.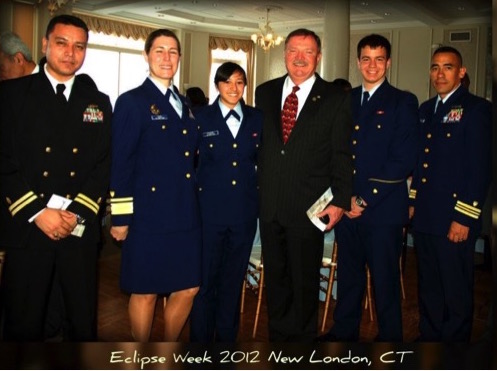 Over the ensuing months, Dave mentioned ANSO in passing and how he first heard about it while at the Naval Academy years before. He clarified what I misunderstood and introduced me to then RP1 Rafael Barney and my interest grew. I found myself wanting to know more about ANSO, why I had not heard about it and most intriguing, what is meant by the concept of, "Uno y Uno Mas." Over the next few years I attended several ANSO Conferences, met some OUTSTANDING Sailors and Marines and grew convinced that I should become a Lifetime Member. Subsequently, we petitioned to start the first Overseas Chapter of ANSO aboard Naval Air Station Sigonella. We attended the conference in San Diego, California in 2008 where our new chapter, the Commodore Robert F. Lopez, USN, Chapter was established. I proudly recall being ANSO coined by CAPT Contres and feeling optimistic about the future of ANSO and our newly found overseas chapter. Dave and I quickly got to work and reached out to folks in the Naples, Italy area and Rota, Spain in order to generate awareness and interest in ANSO.
My first realization throughout this process is that Dave was the "Uno" and I was the "Uno Mas." My second realization is that there was little known in the Navy about ANSO and other affinity groups in the Navy. I found myself briefing groups of Sailors and promoting heritage events but doing little to promote ANSO's professionalism and mission. It was during this time that my daughter Jennifer expressed interest in submitting applications to the sea service academies. Five years ago, ANSO instilled a drive in LTJG Jennifer Patron that continues to this day.
A Navy Junior, Jennifer attended Department of Defense Schools overseas and was active in JROTC. During my travels and networking I asked fellow ANSO members what pieces of advice I could pass to my daughter to help her better prepare for a highly competitive application process. I found that everyone was highly encouraging and supportive. Jennifer was eventually offered a seat in the 2009 Coast Guard Academy Scholars Program and she attended the New Mexico Military Institute followed by her years at the Coast Guard Academy – earning her commission in 2014. It has been eleven years since I was first introduced to ANSO and I am planning to attend this years' Eastern Region Symposium. I am eager to reconnect with shipmates from our sea services and proud to introduce LTJG Jennifer Patron, USCG to the ANSO Family.
There is no shortage of excellent role models and mentors found in a professional organization such as ANSO. Professionals like CAPT Angela Katson, USN, CAPT (SEL) Sergio Chavez, USN and LCDR(Ret) Rich Angelet, USCG. All of this stems from the encouragement of one David Ray Campbell who suggested I, "check ANSO out." Now with LTJG Patron, USCG charting her own course, I feel that I fully understand the concept and meaning of "Uno y Uno Mas – con ANSO."