En Familia
Just as lights, decorations, parties, and special meals highlight the holiday season, the recent Western Regional Symposium (WRS) became an unforgettable energizing experience for the ANSO family. With in-person and virtual options for participants, WRS offered high-value presenters and multiple opportunities for professional networking. Mentoring sessions and panels at all levels of the enlisted and officer ranks allowed for reflection, growth, and re-commitment among participants from all Sea Services. WRS was a unique experience for many in attendance, particularly among those joining for the first time.
During the 2022 WRS, many participants and presenters shared personal stories of resilience and strength. These narratives were, for many, the most meaningful part of the event. The subjective nature of these narratives transcended through the experiences of connection generated by the spoken word. As Brene Brown has said, "maybe stories are just data with a soul."
These shared narratives seem to have served the group in three different ways:
Encouragement: The experience of sharing a personal story is a journey of vulnerability. Certain areas of our past may come through that we are not proud of or may not want to reveal in public. Sharing about ourselves is to embrace those parts of our stories for what they are. By engaging in this process of open vulnerability, courage shines forth. Every step in this journey of self-revelation becomes an opportunity to embolden others to own and share their narratives finding value, meaning, and purpose in them.
Empowerment: The phenomenological character of personal narratives speaks of the ups and downs that led to this time and place. The rich details of travels, people, opportunities, challenges, tears, and laughs make it what it is. At times, thoughts of not being good enough (impostor syndrome) or perceptions that no one else understands may reduce the desire to speak up. The process of telling our story is an exercise in empowerment, confronting the fallacy of empty doubts and taking steps forward with renewed strength. "Si se puede!" recovers its meaning.
Empathy: The most effective way to consider the impact of sharing a personal narrative with an audience is by noticing how the story creates connections. A smile, a nod, a tear, or another emotional response amplifies the universal meaning of shared stories. Spoken narratives unify the speaker and audience through shared empathic interactions and active listening. For many, this is an opportunity -or only opportunity in a while- to celebrate belonging and acceptance.
As the holidays approach, share your story. Whether your tradition is to celebrate Hanukkah, Yule, Kwanzaa, Christmas, or just the end of the year with special family rituals, food, or music, reach out and pull from your memory what makes this time of the year so meaningful. Share your story with those close to you or take advantage of the opportunities provided by ANSO to share your narratives through social media. Sharing your story has immeasurable power. Give it a try today.
ANSO Familia, build new memories with your loved ones! Enjoy this extraordinary time of the year. May your season be filled with joy, peace, and hope, a blessing to you and your family.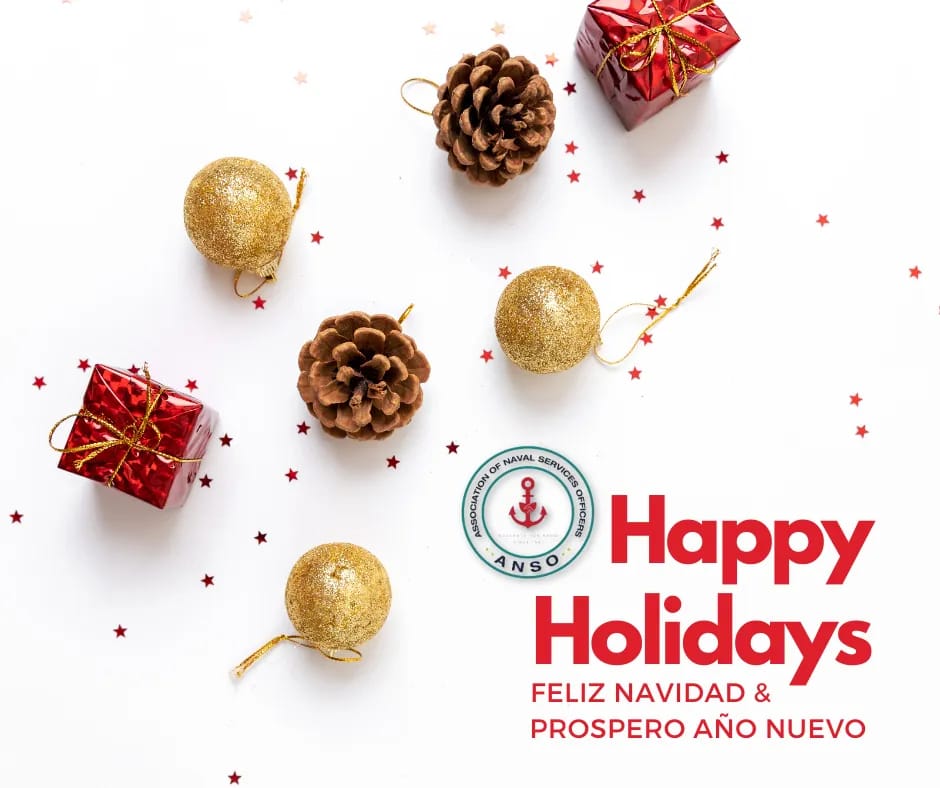 ---
Check out our Season's Greetings playlist on our YouTube Channel where members share their fondest holiday memories