Thank you for renewing your ANSO membership – your support makes us all stronger. See the Instructions below the form for what to expect when you submit your renewal request.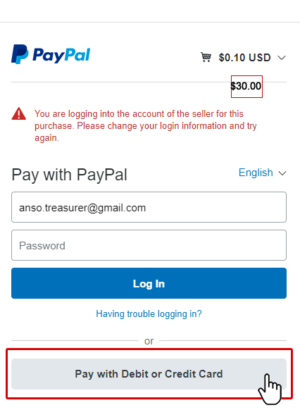 What Happens Next?
After you submit this form, you'll be transferred to PayPal where you can pay with your Credit Card or your PayPal account (if you have one). Click the 'Pay with Debit or Credit Card' button to pay by Credit Card.
After submitting your credit card info, you may be asked if you want to set up a PayPal account (optional, continue past this) and then PayPal will automatically return you to the ANSO Members Only page.
IT IS IMPORTANT THAT YOU WAIT FOR PAYPAL TO RETURN YOU TO OUR WEBSITE TO COMPLETE YOUR RENEWAL UPDATE.